Container prefix
---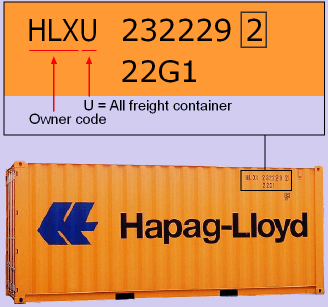 A prefix consist of a 4 letter code, the three first indicate the owner of the container and the fourth letter U stands for all freight container.

For example container number HLXU1234561 shows that owner is Hapag Lloyd (HLX) and it is a all freight container (U).

Bureau International des Containers et du Transport Intermodal (B.I.C.) is the official organization whom assign and list the prefix owner list.